Tis the season of thanks so I thought I would post a few things I am thankful for and other Thanksgiving memories.
Growing up we lived about 3 hours from my grandparents and the rest of the family, so Thanksgiving morning we would all pack in the minivan and start the road trip. It was usually a 24 hour thing…sometimes less. I'm the oldest of 4 children and the younger 2 are more of a challenge. As you can imagine the ride was never dull, and required assigned seating. The younger 2 had to be within swatting distance of my parents and thus got the center seat. It also allowed the 2nd child (my brother Rob) to torture my sister from our safe place in the far back. I still have no idea how my parents made these drives while sober, other than its the law…this was during a time when there were no DVD players in the car, no separate headphone portals etc. We all had to ride…and talk.
Once arriving at our destination we would spend time with the rest of the family, eat and then pile back into the minivan for the ride home. My dad never liked for my mom to start playing Christmas music until AFTER Thanksgiving. So the entire ride home we were tortured with various sounds of the season and she would try to get us to sing along. One particular CD still haunts us. If we don't make it home, they call us and play it into the phone…if we're in Hawaii that week…they bring it along and play…it follows us. The song has turned into a long running family joke that I think will be 16 years old this week.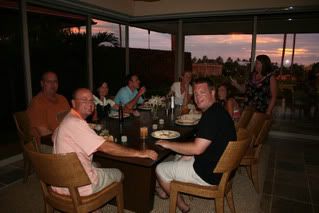 I will not be with them for Thanksgiving this year as I now share holidays with the person and family I share my life with. I do however anticipate a phone call, with a certain song in the background and the familiar sound of family. I can honestly say I am looking forward to it.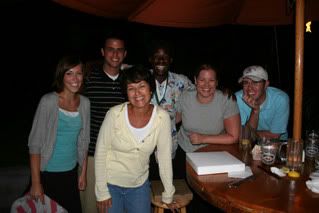 I am thankful for those hours in the car where my family grew close, and created memories I will always have. I am thankful for that ridiculous CD because it holds those memories. I am thankful that I have always been and will always be loved. I am grateful for friends, health, and finding happiness and joy in the journey, and of course…family. I love you all!
Meg